What's new at NZDating
What have we added and/or changed in NZDating lately?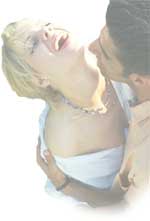 In February 2010, NZDating was re-released in an all new format, with better compatibility, faster access to your favourite NZDating features and many new enhancements and modernisations to add value to your NZDating.com experience.

Please find a summary of the major changes made in early 2010 below:



Wide Screen Layout Option

One of the most common comments we received when trialling the new site was the fixed-width layout created more whitespace on either side of the page when viewed in newer widescreen LCD monitors. We're happy to say NZDating members now have the choice to expand the layout to use more of this space - find this option in the 'Settings' menu, under 'Site Settings'
New Gold Member Features
The new NZDating website adds a huge number of new features for NZDating Gold Members - some subtle, and others that'll make you wonder how you ever lived without them! Here's a taste of what the new site offers Gold members...
Mini profiles when hovering your mouse over member's names

Gives gold members a great way to get a quick snapshot of a person without viewing their ad


---

Online contacts & buddies menu

Now gold members can initiate live chat with any of their contacts online - from any page of NZDating, at any time.

Let the online fun begin - in real time!


---

Online alerts for new mail
Now gold members can be instantly notified when a new message arrives, regardless of which NZDating page you are currently on, a notification appears at the bottom of your page with easy access to your inbox.


---

See who's viewed your advert

Ever wondered who's been checking out your NZDating advert? Now you can! Gold members now have the option to list all of the members who have recently viewed their profile. Seeing someone has viewed your ad also works as a great icebreaker to start a conversation!

See who's been checking you out now from your NZDating Gold Centre


---

New Online Status Menu

Logging in to quickly check your messages can sometimes turn into an online party as your Gold friends notice you're online - but sometimes you just don't have the time to party, or just want to talk to that special person alone... now you can easily change your online status to 'Hidden' or 'busy' to allow you to carry on without being bombarded with chat &amp mail requests


---

New personalised emoticon lists

Not only have we added a number of new cool emoticons, we now have so many available that we figured it'd be great if you could have your favourite ones more easily available - and now you can! Simply create a list of the ones you like best and they follow you around the site, being readily available for when you need them. Personalise yours now!


---

Improved Gold Centre section

Gold members have the option of using the regular NZDating home page, or the super-duper Gold Centre as their NZDating home. The new gold centre brings all your important information together in one place, with instant search links, profile views, latest mail, favourite messageboard threads, your online buddies and more...and each section can be turned on or off as you like.

Go to your new Gold Centre now


---
there's just so much more for gold members...
Go Gold Now!
New Site Features for All Members
While the new NZDating website adds a huge number of new features for NZDating Gold Members, non-Golds also have a bunch of improvements with the new site
Faster menus and navigation

Having easy access to all parts of the site was one of the key goals of the new site - and now we have this using a drop down dynamic menu system. For example with the new menu system you can go directly to the 'Tech Talk' messageboard from anywhere on the site, and vice-versa.


---

Visual Events calendar

As part of the all new community section, you can now easily see all NZDating member's events to be held in the current month. By holding your mouse pointer over the blue linked dates, you get a summary of the event's details, and by clicking you go through to the event's main page.

---
There's lots of cool new features for Golds on the new site, but don't just take our word for it...
have a decent look around!
Member Adverts
Main advert photos have been significantly increased in size
Instant indication within adverts when a member is in your contacts, buddies or blocked lists
Easier access to member actions such as sending mail, adding to contacts and adding personal notes
Dynamic photo gallery to allow viewing of all accessible member's photos in one 'gallery' type view
More defined regions in New Zealand and lists of other countries
Expanded options for height, weight, religion and qualifications
Improved spell-checking with NZ dictionary to reduce those embarrassing spelling mistakes… (Gold only)
New notifications / alerts (Gold Only)
Special new notifications alert you when a new mail message arrives in your inbox
New online status indicator and menu, by holding your mouse over your name you can change your online status
Personal chat
Improved personal chat directly from your 'contacts online' dynamic drop down menu (Gold Only)
Newsletter
Improved email member newsletter format for all members
Community Section
New main
community portal page
bringing together summaries of member events, message boards, chat, success stories, and horoscopes
Messageboards
New feature to allow thread authors to close thread to stop all further posts
Better access to emoticons, included your own personalised list of favourite emoticons to enhance your posts
Improved spell-checking with NZ dictionary to reduce those embarrassing spelling mistakes...
Events
New events calendar on community homepage to more easily see upcoming events in a calendar format
New Calendar view allows easy mouseover summaries and easy access to all open events happening on a single day
added mini profile flyout to event listings
Chat
New chat room summaries to show the number of members in each chat room
New Gold Home page (Gold members only)
Improved layout for easier access to all your favourite Gold member features like recent profile views, latest mail, favourite messageboard threads, account status and your contacts and buddies online
Mini advert previews in contact lists and the list of recent viewers of your profile
New featured member gallery option to introduce NZDating members you may not have come across before.
Added quick search directly from your gold home page
Better access to quick searches
New NZDating.com home page
Simplified home page layout with different versions for new visitors, gold members and free members
New 'Featured member Gallery' option in addition to the single featured member
Emoticons
All new emoticons to enhance your mail, advert and messageboard posts
Ability to personalise a list of your favourite emoticons for fast easy access
Spellchecker
Vastly improved spell checker with new NZ dictionary to reduce those embarrassing spelling mistakes...
Photos
Dynamic photo gallery to allow viewing of all accessible member's photos in one 'gallery' type view
Larger main photo view
---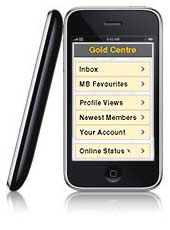 Access NZDating from your Mobile Phone!
In 2009 NZDating launched a mobile version of NZ's best dating service, and more recently we improved it with a lot of extra features, and an interface more suited to the popular touch screen type mobile phones.
Logged in NZDating Gold members now have a special Gold Centre section of the mobile site giving them easy access to their favourite NZDating features such as:
Recent Profile Viewers
Favourite Messageboard threads
New Members Search
Online Status
there's just so much more for gold members - Go Gold Now!
NZDating is available directly from your XT's phone's WAP menu, or by typing in the address.
To access NZDating mobile on your cellphone or PDA use this address:

m.nzdating.com
---
What's New Summary: September 2003
Due to the overwhelming popularity and growth of NZDating, during September 2003 this site was totally rebuilt using the latest Microsoft .NET technologies and the very latest in optimisation techniques.
Even though it looks similar, rest assured a lot has changed behind the scenes, and regular visitors will have already noticed significant improvements and new features
The end result is a more reliable and pleasurable NZDating experience!
All of the facilities of the old site remain, and we've enhanced these and added a host of new features to make NZDating.com even more effective and fun to use...
---
What's New Summary: October 2003
New

'looking for love' feature
If you are serious about finding a long term special friend or partner we have added a great new FREE way to ensure others who feel the same way can more easily find you - while those less serious will also easily see why you're on NZDating. If this suits you, have a look at NZDating's new 'Looking For Love' programme
New Events Features
New and improved events layout

New abilities to search events by region and event types

Improved management tools for event organisers

Improved event navigation

Better functionality for invite-only events (Gold Only)
New Messageboard Features
New and improved emoticon library (Gold Only)
Ability to clear all your favourite threads at once (Gold only)

Ability to bring back removed messageboard posts ('unhammer')

Ability to add clickable web links to messageboard posts (Gold Only)
New Profile Features
New "I'm Seeking" categories: (ability to seek Men, Women, Couples & Anyone)
New region added - "Horowhenua"
New Transsexual/Transgender classification
Ability to check your profile and correct spelling mistakes (Gold Only)
New profile editing tools
Ability to add graphics to your profile (Gold Only)


New "I'm looking for" Categories

Relationships
Friendships
Sexual meetings
Friendship First



New "Looking to Meet" feature to let other members know if, and when, you'd prefer to meet in person:

Online Only
Online First - Meet Later
Lets meet ASAP
Search
Ability to display more than 200 results shown (Gold Only)

Extra searching options added
Photos
Improved photo display & management system
Enhanced photo upload area
Improved support for photo captions
Increased file size limits for uploads
Homepage
instant access to members in each NZ region
Active 'Getting started' dynamically changing link
Email
Ability to clear your entire inbox or outbox with one click
Buddies and Contacts
Improved contacts, blocked and buddy lists (Gold Only)
Easy Access to buddy lists (Gold Only)
Instant 'email chat' links on buddy lists (Gold Only)
---
What's New Summary: February 2003
Logging in
Login is now located on the left hand sidebar on every page, you can perform a search withou loggin in, but many features require you to be logged in.
Logout a feature requested by many is now possible on the left hand menu, near the bottom after you are logged in.
New Membership Levels
Free Membership ('Standard') - For members with 'free' email addresses: We will continue to offer email, chat and all the features on the old site as well as many new features.
Free Membership ('Silver') - For members with 'non-free' .co.nz email addresses: Whilst there is no question that free email services (such as Hotmail, MSN, Yahoo mail, etc) do contain honest and caring members, it is a fact that 99% of all abuse comes from such members. As such members who provide a valid New Zealand email address (not from a free email service) can be identified by their silver star. This doesn't reveal their email address but confirms that they are more likely to be trustworthy by not using the free services. These members also get to upload additional photos.
Paid Membership ('Gold') - We plan to launch a new class of serious member soon which will appear at the top of the listings as well as having other valuable dating facilities. They can be recognised by their GOLD star. We are planning a very affordable price and current plans are to launch this at $19.95 for three months access.
Search
Short Profile - By default to contact members you will be required to fill out your short profile which consists of City, Region, Sex you are looking for and what type of relationship you are after. This will be displayed even if you do not have a profile so that people you contact know if you are male or female.
Long Profile - we have added Marital Status, Ethnicity, Religion and Children for those who choose to describe themselves as a Single, Indian, Jedi who would like Children without having to type it. These fields have also been added to search. For the metric challenged we have added emperial to the optional height and weight fields.
Disable Advert - Too popular? You can now disable your advertisement without deleting it and tick it to put it back up.
Multiple Photos - Depending on your membership level you can now upload muliple photos to be used in your advert and messages.
Improved Upload - Our system now uploads a number of new formats and converts them into use suitable on NZDating, It also crops them into size giving you a number of options to get just the right portion of your photo.
Private Photo Access - You can now attach a photo to your profile for everyone to see, or send them to other members by NZDating mail. You can limit the other photos to be seen in your profile by everyone, paid members only, contacts or buddies.
There are many other improvements and we will continue to refine and add more hopefully based on
your feedback
Have Fun!
NZDating Staff